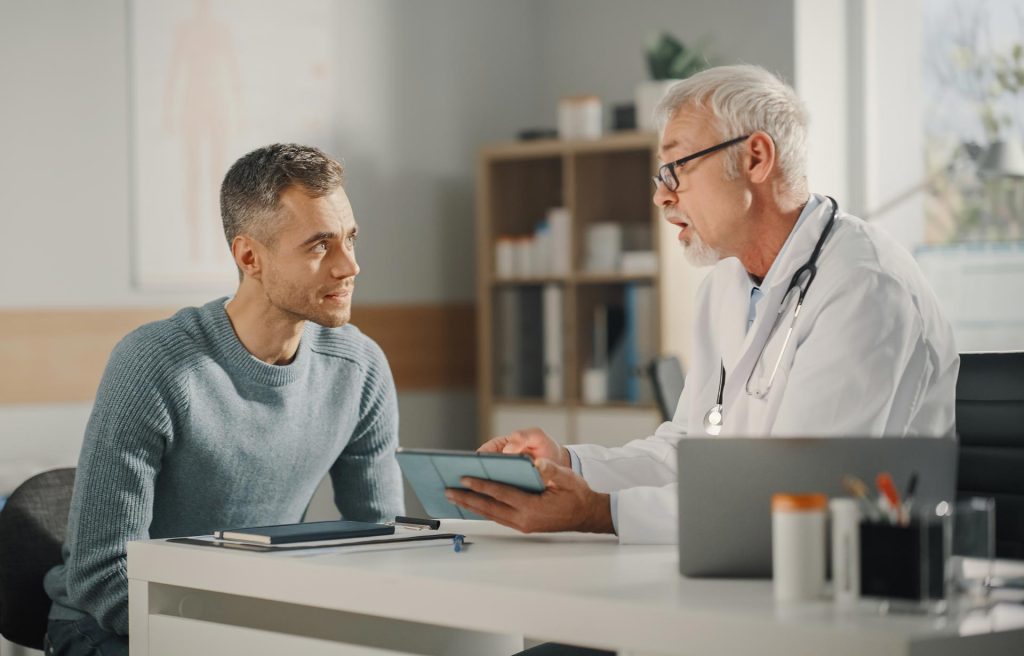 NEW YORK, NY (February 22, 2022) – CAI today announced today that its Rapid Antiretroviral (ART) Dissemination Assistance Provider (DAP) project has conducted in-depth research with dozens of local programs to help identify promising practices that can help get ART quickly to people who need it.
With funding from the Health Resources and Services Administration's (HRSA) HIV/AIDS Bureau (HAB), CAI is administering the DAP project from 2020 through 2023. The primary goal of the project is to identify, disseminate, and foster replication of the most promising rapid ART programs in Ryan White HIV/AIDS Program (RWHAP) settings. Last year, the DAP team conducted a comprehensive environmental scan and identified approximately 128 rapid ART interventions that have been implemented since 2015. Programs were reviewed to ensure they were past early stages of implementation and met the criteria of a rapid ART program, defined as a client being provided ART within seven days after initial diagnosis or referral. Ultimately, 45 programs met the criteria and participated in a one-on-one discussion with a member of the DAP team.
Project DAP used an implementation science framework, informed by the Consolidated Framework for Implementation Research (CFIR), to organize environmental scan findings in four broad domains: Intervention Characteristics, Inner Setting, Outer Setting, and Process. Within each of the domains, findings were further categorized to gather additional details on the rapid ART program, particularly adherence and follow-up practices currently in place within rapid ART programs.
Notable findings from the 45 rapid ART programs include the following:
Onsite HIV testing quickens linkage to care process. Over two-thirds of agencies deliver onsite HIV testing, with most testing sites performing an HIV rapid antibody test to start the rapid ART process.
Warm handoffs increase treatment adherence. Staff who escort clients through each step of the treatment process help new and re-engaged clients feel supported as they navigate the unknown waters of HIV clinical care.
Prescription of ART is critical. Clinicians typically provide a starter pack for 7-14 days so the client can walk out with medication the same day.
Referrals to supportive services are necessary. Nearly 50% of agencies mentioned the need to connect clients to housing services and about 33% of agencies mentioned the high need for transportation services.
Patient navigators are essential staff. Many agencies varied in their patient navigation staffing approach, but emphasized the critical support they provide in managing the care of rapid ART clients, from providing HIV education, to assisting with referrals for support services, to coordinating follow-up care.
The DAP team found that agencies have different rapid ART processes based on their unique infrastructure, partnerships, and resources. Despite this variation, all programs involve seven major components. If feasible, all of the diagnosis, referrals, and support services steps, prior to follow-up care, occur within a single day.
The DAP team is currently conducting in-depth virtual field visits with 18 interventions, to inform the development of a compendium and implementation guide for broad dissemination and replication of Rapid ART models throughout the country.
"We are excited for the opportunity to disseminate the important findings from the in-depth virtual field visits we began in August 2021," said Dawn Middleton, Vice President at CAI. "Project DAP is committed to supporting replication of promising rapid ART models through Ryan White settings across the U.S. Over the next year and a half, we will develop resources, tools, and training materials for Ryan White providers to assist them in their implementation of rapid ART. These resources will be provided to areas and priority populations who need it the most and will be suitable for use in a variety of care settings, including health departments, CBOs, and hospital clinics, as well as urban or rural locations."
Current project findings were recently presented at the Adherence 2021 Conference, as part of the Implementation Science Strategies track. The conference took place virtually and in person in Orlando, FL from November 7 to November 9, 2021.
Project DAP is supported by the Health Resources and Services Administration (HRSA) of the U.S. Department of Health and Human Services (HHS) as part of a financial assistance award totaling $1,000,000.00 with 100 percentage funded by HRSA/HHS and $0 amount and 0 percentage funded by non-government source(s). The contents are those of the author(s) and do not necessarily represent the official views of, nor an endorsement, by HRSA/HHS, or the U.S. Government.