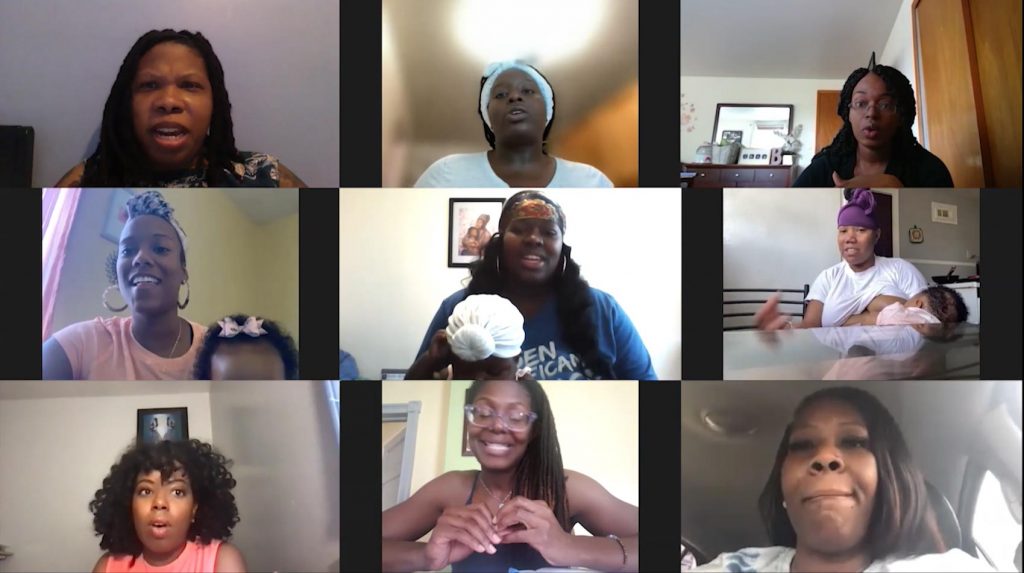 BUFFALO, NY (August 24, 2021) – There are significant disparities in rates of breastfeeding for Black families in Buffalo and across the nation. As part of Black Breastfeeding Week, August 25th-31st 2021, Racial and Ethnic Approaches to Community Health (REACH) Buffalo, a grant administered by CAI with funding by CDC's Division of Chronic Disease, worked in partnership with Calming Nature Doula Services to interview nine women from the Buffalo Breastfeeding Sisters program about their experience, successes, and challenges with breastfeeding for a documentary showcasing their stories. The documentary was premiered for a virtual audience of community members via Zoom, followed by a Q&A discussion on breastfeeding in the Black community.
The Black Breastfeeding Sisters initiative was created by Shannon Johns, CEO of Calming Nature Doula Services, in partnership with CAI and leveraging REACH funding, to identify, train, and support access to high quality peer breastfeeding support services by and for Black mothers who live along the Ferry Street Corridor in Buffalo, New York. The women featured in the documentary (see link below) all serve as mentors, peers, or receive services from Buffalo's Black Breastfeeding Sisters initiative.
Black Breastfeeding Week was created in 2013 to eliminate racial disparities in breastfeeding through increasing diversity in the lactation field, celebrating Black lactation supporters, breaking down stereotypes, and building a community of support. Black Breastfeeding Week highlights, supports, and amplifies the voices of Black mothers, their children, and the generations of people who have been negatively impacted by systemic lack of support, provider bias and other cultural barriers.
Watch the documentary here: Buffalo's Breastfeeding Sisters: Celebrating Their Stories.