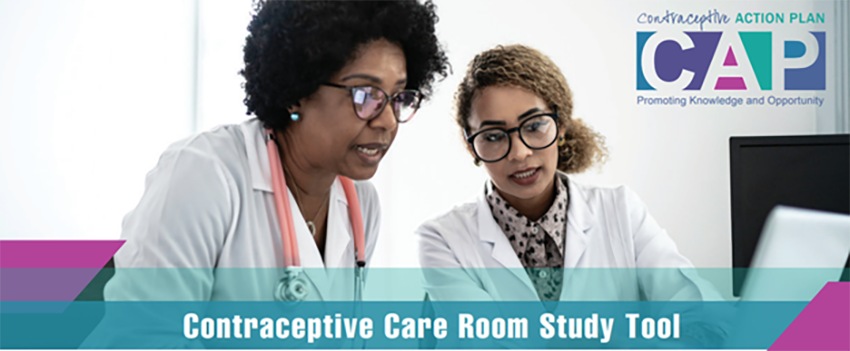 Healthcare providers should ensure that steps in the delivery of care include offering patients contraceptive counseling and same-day contraception without requirement of unnecessary tests or subsequent visits.
This room study tool is intended to support health centers in examining how frequently eligible patients are being offered and provided contraceptive services.
Author
CAI's Contraceptive Action Plan, a project administered by CAI from 2013 – 2021.
Audience
Health care teams
Year published or last revised
July 2022
View or download the tool